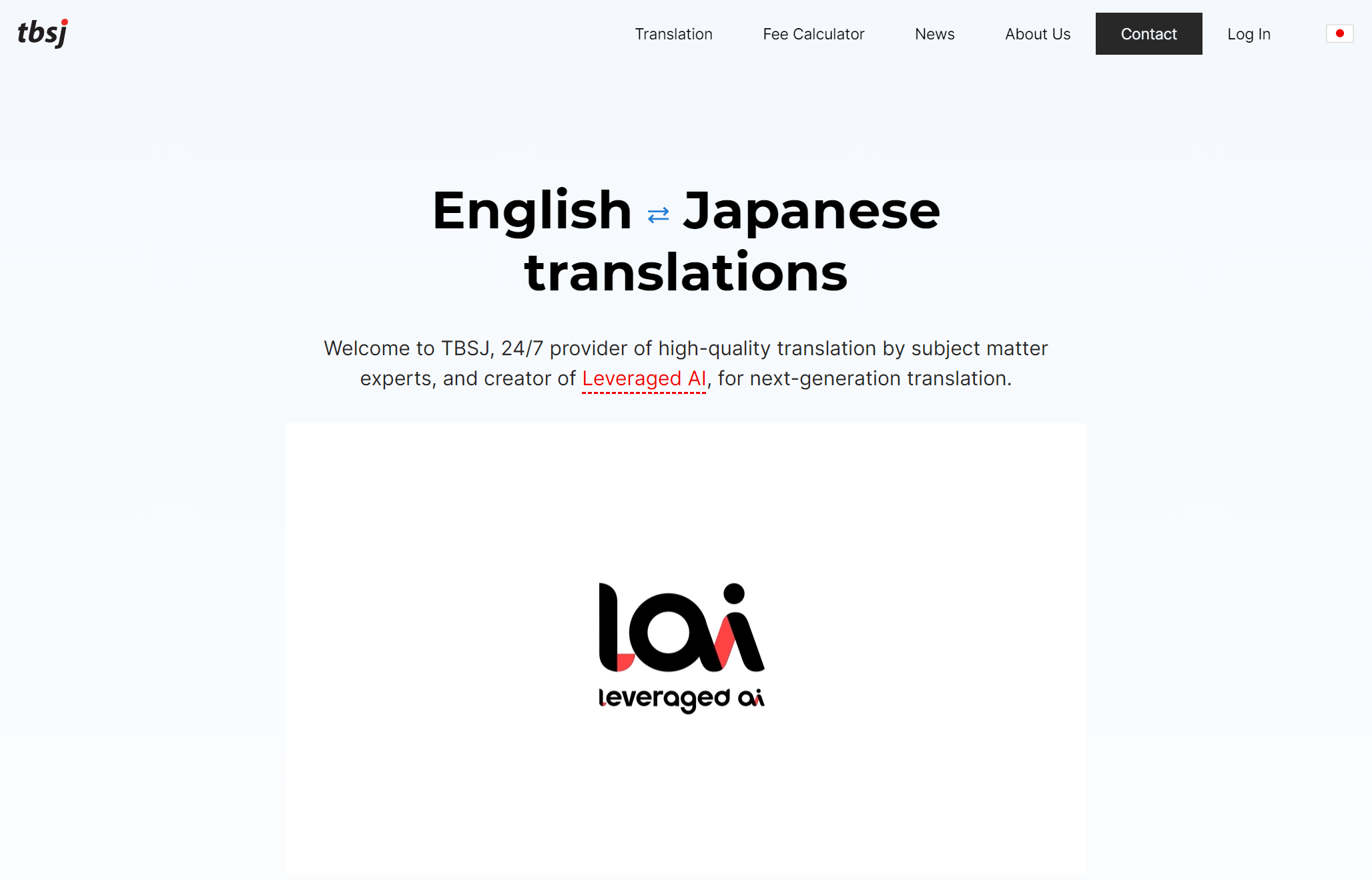 As we embark on a new year, we are proud to announce some exciting new developments for TBSJ: a new website and monthly newsletter.
Since the company's outset 10 years ago, we have become known for our talented team and our dedication to delivering superior English <=> Japanese translation. In 2021, we enter a new phase of operations that centers on Leveraged AI (LAI), our innovative and self-developed system that combines best-in-class automation technology and subject matter experts to deliver next-generation translation.
We are delighted to invite you—our valued clients, partners, stakeholders and prospective clients—to join us on this exciting next step of our transformative journey.
Explore
Our new website showcases how we deliver high-quality translation and why developing cutting-edge translation technology is so important to us. Check out our updated platform to find out more about our 24/7, tailored approach that utilizes comprehensive project management, sector specialists and LAI.
Our LAI is prominently featured, including a new animated logo and video. As you will see, LAI's capabilities make it ideal for clients with ongoing, high-volume translation needs in sectors with a tendency for repetitive content, such as equity research. We have had great feedback so far from both translators and clients and look forward to introducing the technology to a wider audience in the coming months and years.
Engage
This year also marks the start of our monthly newsletter, which will feature articles about our latest and upcoming activities, as well as industry insight and updates. Sign up for our newsletter here or look out for the articles on our LinkedIn and Facebook pages.
2021 will undoubtedly be a year of challenges, but we hope it will also be a year of opportunity as we enter our 11th year of business; it is a new decade for TBSJ.
We hope you will enjoy finding out more about us this year, via our new website, newsletter and content on LinkedIn and Facebook.