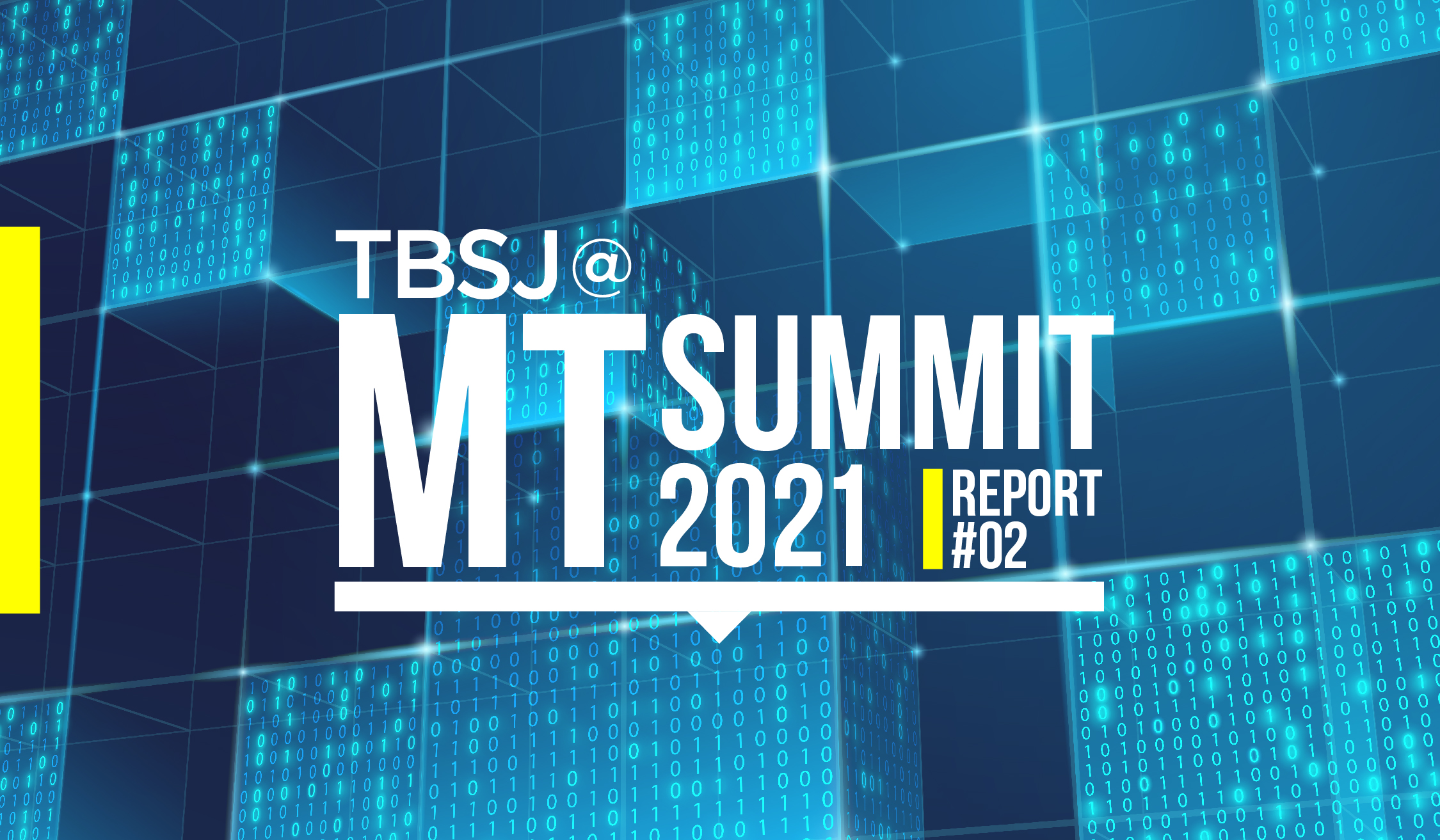 In this article, the second in our series about the 2021 MT Summit, we'll look at the current use of machine translation (MT)—more specifically, neural machine translation (NMT), which is the most popular technology in use today—based on presentations by speakers at the leading industry event and our work here at TBSJ.
MT's new status
In a visionary talk, Dr. Arle Lommel of CSA Research, a global market research company, presented on MT's evolving role in the commercial environment over the past 20 years. MT technology has developed from a generic, one-size-fits-all offering to a specialized one, trained for specific domains and organizations. In more recent years, post-editing has become a critical step in the translation process, with linguists picking up the MT output to correct mistakes and add real-world judgement.
According to Dr. Lommel, MT has now reached a new stage and status: "to be responsive and responsible." With great power comes great responsibility, and MT needs to behave ethically, to know its limits, and to engage in a dialogue with its users.
"Neural machine translation is a well-established technology that is here to stay," says Paul O'Hare, TBSJ's CTO and co-founder, who attended the 2021 MT Summit along with Yury Sharshov, TBSJ's chief scientist. Paul points to an earlier report by Memsource as evidence of NMT's firm foothold in the market. The company behind the translation management system (TMS) stated that in 2020, for the first time, more than half of the translation done on its platform used MT.
Overall, however, the vast majority of material being translated professionally today still does not pass through any TMS nor benefit from MT, and several presenters noted that skilled translators are in higher demand than ever. Although NMT can significantly reduce the cost of translation, it appears that translation budgets have not become smaller: companies are just translating more content.
Representatives of many brand-name companies shared their experience of bringing NMT fully in-house and addressed the considerable challenges that this involved. "There is a clear trend among big buyers of translation to move their entire AI-based production lines in-house, largely for information security reasons and in order to build higher-quality engines," says Paul. "But this requires high-level, multi-disciplined expertise, which is currently very hard to come by."
Having already completed this process, TBSJ is now building AI-based production lines for Japanese clients, from the initial alignment of past translations and engine-building right through to translator training and quality assurance.
Sharing best practice
With many companies wondering how to build MT capacity and competence in-house, a major part of the conference involved exchange of knowledge and experience. Reflecting the diverse industries that are powered by MT, automobile giant Ford, global design firm Autodesk, and customer relationship management platform Salesforce were among the corporations who offered their findings after implementing the technology. Global brands such as Microsoft and Amazon also spoke about their MT strategies and workflows.
On hearing these presentations, Yury reflected on how companies can approach the use of MT effectively: "It requires a highly competent team of specialists who are able to set up the production environment and apply tools and techniques from state-of-the art industry research," he says. "Most important, the team needs to apply in-depth linguistic and customer knowledge to every step of the process."
Meanwhile, Japan was well represented in the discussions on trends in MT, especially in the summit's research track. Representatives from NICT (National Institute of Information and Communications Technology) and Tokyo Institute of Technology shared their research on how MT accuracy could be improved by stimulating the technology's understanding of the context of a document, instead of just one sentence at a time, while machine translation tech company Mindword presented a use case for real-time foreign news distribution powered by MT.
With NMT becoming increasingly established as key to business operations regardless of industry or sector, companies involved in MT technology development and supply are likely to come under pressure to keep testing the boundaries of what is possible.